5 Ways to prep your food business post-Coronavirus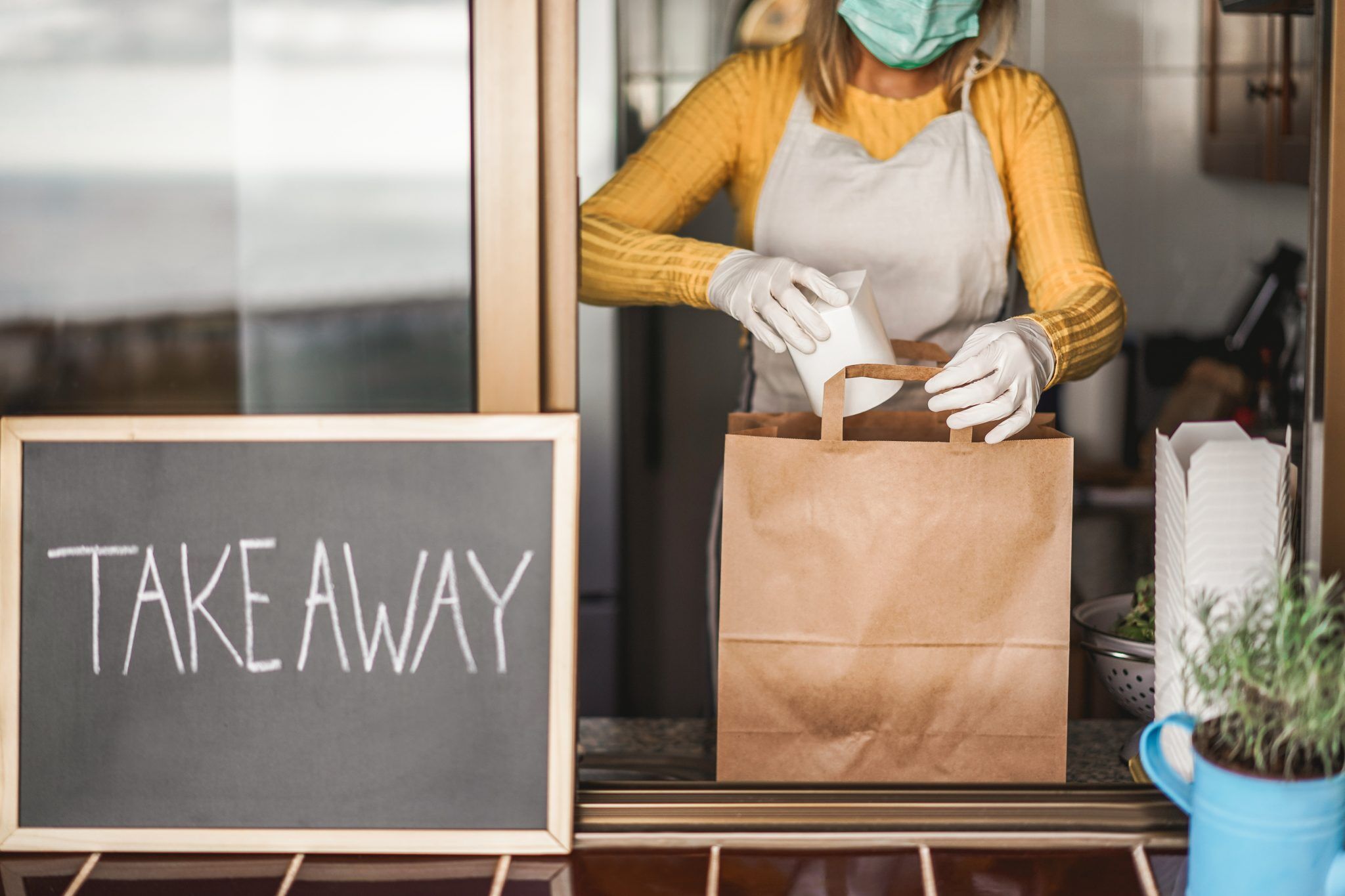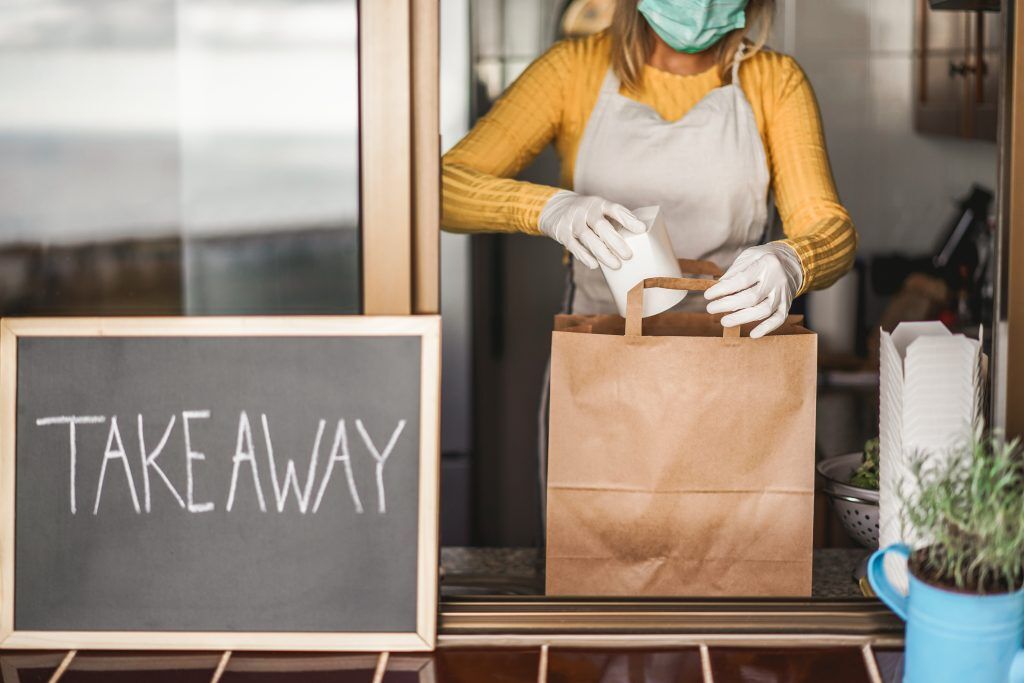 It's no secret that the foodservice industry has been majorly affected by COVID-19. For some businesses, the impacts have been an inconvenience. For others, coronavirus has presented huge opportunities. And for others still, there have been some hard blows. Many businesses are considering how their business model, commercial kitchen and premises are going to look moving forward.
As restrictions begin to ease in Australia, there is no crystal ball to predict the bounce-back for the food industry. People may swarm back to hospitality venues or they may have a newly-ingrained preference for takeaway. If you're a business that's trying to gain a foothold in the takeaway space now, perhaps this could be the opportunity to maintain a higher level of takeaway post-corona while also welcoming people back into your venue.
Whatever your current position, there are 5 things you can do to prepare for the post-COVID future.
1. Carefully consider your menu
Take a look at the food you're offering. Is it too diverse? Is there not enough synergy between items?
If you're offering a takeaway menu, it's important to consider how this differs from your usual dine-in menu. As you welcome diners back into your establishment, you'll likely be juggling both menus. If there's too much diversity and a lack of synergy between the two menus, your kitchen may become overloaded as patronage increases.
Additionally, with the reduced dining capacity regulations, a reduced dine-in menu may be a realistic solution. This could save on labour and equipment operating costs, balancing the smaller number of diners seated in your venue.
2. Commercial kitchen efficiency
Analyse the workflow in your kitchen. It's common for the bulk of inefficiencies to occur due to poor workflow, with many commercial kitchen operators not realising or recognising which areas might be letting the team down.
Will you be continuing to focus on takeaway? Are there crossovers or people backtracking? Are takeaway items getting in the way of dine-in?
Throughout this pandemic, people have adapted to a takeaway lifestyle. While most people are keen to head back to food venues for the complete dining experience, it will be no surprise if the appeal for takeaway continues to grow post-coronavirus. So as restrictions continue to ease, we will see more kitchens under pressure due to the increased demand for both dine-in and takeaway.
A simple and easy fix is to move or upgrade countertop equipment to facilitate a more streamlined workflow. However, this can often be a 'bandaid solution', with more permanent changes needed over time. In this case, it's important to carefully consider future requirements so that you can plan for efficiency in a cost-effective and long-term way, such as with foodservice design.
3. Streamline deliveries and storage
Set up processes and procedures and be aware of how inventory flows in and out. With social distancing still a reality, there has never been a better time to streamline deliveries and storage.
After you receive deliveries, do you have a logical stock flow for the products to move through to storage areas? Are your storage areas in a practical part of your premises? Depending on the type of storage area, it should be close to delivery receiving points, while also in close proximity to the kitchen for easy access during peak periods.
Carefully considered delivery and storage processes are not just critical to efficiency and social distancing. These processes and stock flows are also imperative for accurate stocktake and reducing wastage and spoilage, which can heavily impact on the financial position of your business.
4. Audit kitchen equipment for efficiency
Commercial kitchen equipment can be a huge time and money drain when not well-planned or well-maintained. Things such as equipment age, functionality and reliability should all be considered. Workflows (see point 2) also come into play here, as inefficiencies can arise when equipment is poorly positioned or fridge/freezer/oven doors and drawers are opened more than necessary.
Best practice is to have an equipment log that contains details on all the equipment in your commercial kitchen, including warranty details and servicing and repairs history. If you don't have one of these already, you can use our free template here.
5. Invest in foodservice design
For most businesses, there is very little room for error in this post-COVID phase. Consumers rightly expect business owners to do their part in maintaining compliance, health and safety. Outside of that, it's all about facing the future with a solid foundation to maximise the potential of your business. Click here to learn more about how foodservice design can boost your return on investment.
There are still many other things you can do to strengthen the position of your business as it moves into the post-coronavirus future, such as identifying new markets, changing up your marketing initiatives, finding a good bookkeeping team, and understanding what assistance is available from industry bodies and the various levels of Government.
We know so many of you are working hard to pivot (2020 word of the year?) under the current restrictions. Our foodservice consultants are sharing some of their advice and insights to help those trying to adapt their commercial kitchens in an efficient and economical way.
Questions about adjusting your layout? Not sure about your equipment needs?
Have a no-strings-attached chat. We're all in this together.
Call our team on 1300 013 003 or request a call back for a time that suits you.