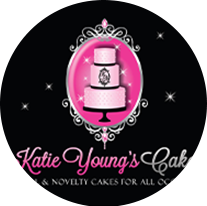 Food Strategy helped make my Katie Young's Cakes Studio dreams come true. I had the space and the ideas but I needed professional guidance and assistance with design and  dealing with council. They came and gave me advice and began drawing up the plans within days of us meeting. It was such a stress free process as they took care of everything. Food Strategy were eager to help me even though I was a very small business with a very small uncomplicated commercial kitchen. They gave me as much attention and guidance as I'm sure they give to large commercial kitchen businesses. I highly recommend Food Strategy to anyone looking to start or expand their commercial kitchen. They take the guess work and stress out of the entire process.
Katie Young
Katie Young's Cakes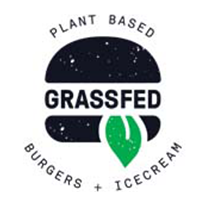 I don't know all the regulations, I don't know how to deal with councils. If I didn't have a company such as Food Strategy to bring all that together for me, I'd probably waste another six months, another expense and it's time as well. It just takes the hard work out of everything.
Jonny Garrison
Grass Fed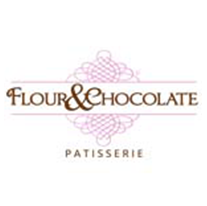 I found the compliance stuff a little bit overwhelming. It's a lot of information that has to be filled out correctly. That's when I relied on Food Strategy to look after that aspect for me. There's a lot of rules and regulations there. You think you might know stuff, but it's too expensive not to know some things, hence, I went with you guys.
Lachlan Scott
Flour & Chocolate Patisserie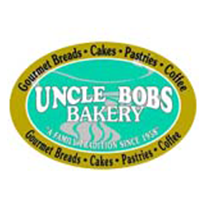 Our strategy in recent years has always been Food Strategy. When Food Strategy do it, they get it right. They deal with the council so you can focus on the other important aspects of your business: menu design, product development, the other areas where your expertise is. Leave the experts to do the things that are really important around the design of your business. I can't speak highly enough and recommend highly enough that you consider using a specialist, like Food Strategy, in this area and getting your design correct.
Brett Noy
Uncle Bob's Bakery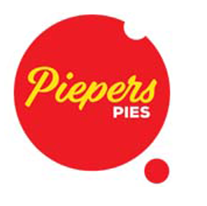 I think one of the best things we've done in planning for this is coming to Food Strategy. I spent a lot of time researching companies: design companies, fit out companies – at the end of the day I started to get a little bit confused about who did what and what they offered. Coming to Food Strategy, Ben and Tim made the process quite simple and quite clear about what your scope of work is. I was very, very impressed with the level of design that came through in regards to the design, layout, the functionality and the most important things for us was workflow.
Glenn Townsend & Carl Davies
Piepers Pies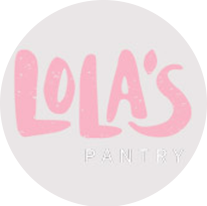 I cannot thank Food Strategy enough. Everything, from the day we planned the kitchen to the day we opened, everything's been really good. I feel like someone was holding my hand on this new project. The kitchen is superb now. They have a lot of experience on equipment, with a few chef's behind, so they understand what we need. It's been very practical. The kitchen has a very good flow, the equipment's great. Happy days.
Alejandro Cancino, 3 Hatted Chef & Owner
Lola's Pantry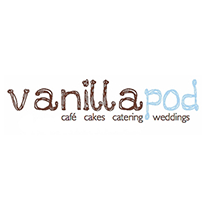 It was the great plans by @FoodStrategy for our fitout that kicked this world of food excitement off!
Vanilla Pod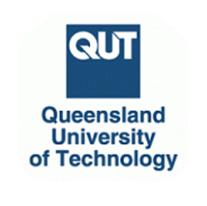 Thank you so very much for doing the Food Premises Design Lectures again. I really appreciate the input and assistance that you provide to our university program.
Dr. Thomas Tenkate, Subject Area Co-ordinator
Queensland University of Technology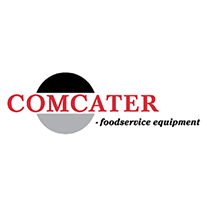 Well done to the Food Strategy team. It's seldom the client puts pen to paper to offer such great feedback after the business engagement has completed, we look forward to partnering the next project.
Jaime Patullo, Regional Sales Manager Qld / NT
Comcater Foodservice Equipment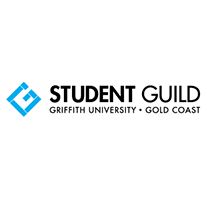 My sincere thanks to you both and your team for your contribution to the concept proposal and especially your flexibility and patience in meeting our 'last minute' needs. Your cooperation and efficiency in forwarding documentation is also appreciated.
Wayne Watt
Student Guild of Griffith University Gold Coast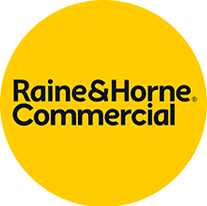 You are awesome!!! Thanks team!! Xxx
Hudson Dale, Senior Sales & Leasing Executive
Raine & Horne Commercial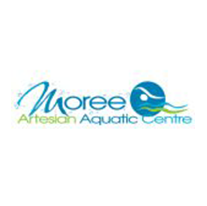 The Health and Building team would like to congratulate all for the detail supplied in the project plans.
Client found that the high level technical detail simplified the project for stakeholders.
Adriana Pippos. Moree Plains Shire Council (Project: Moree Artisian Aquatic Centre)
Moree Plains Council Artisian Aquatic Centre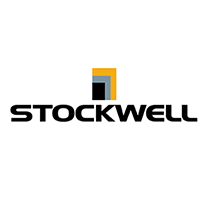 With Robert Green and his great team you will not go wrong. Food Strategy has made the design and project process very easy for our many tenants and taken care of the necessary approvals. They are happy to show samples of their work which has all the details required for construction including shopfront and 3D views showing how your store will present. Food Strategy welcomes our clients to their offices, to watch the work they do or meet the contractors. They are more than happy to help in any way possible.
'SD', Tenancy Co-Ordinator
Stockwell Property Management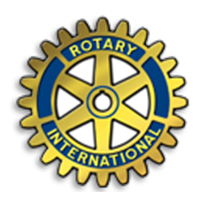 I have to say what you and the team have put together is more than we could possibly have hoped for and we are really thrilled.
Bill Mason, President
Rotary International, Toowoomba South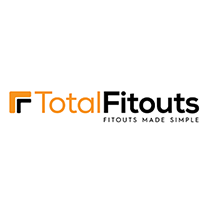 To the Food Strategy team, please accept these treats (gourmet cakes) as a way of saying thank you for your ongoing support.
Dave Matt & Team
Total Fitouts Moreton Shire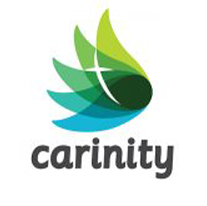 I have enjoyed working with you and the team and the level of professionalism and design outcomes has been excellent. I look forward to keeping in touch and hopefully working together on more projects.
Jerome Cramer
Carinity Aged Care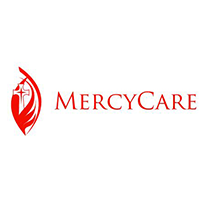 Food Strategy QLD were asked to audit and review the foodservices processes at all MercyCare properties which included Mercy Hospital, Residential Aged Care and Childcare Centres to consider the current opportunities to optimise, improve and/or expand the catering services.
The Food Strategy team investigated the construction of a new offsite central production kitchen to service all sites and various refurbishment and renovation options. As part of this process Food Strategy also worked with the catering staff and brought to the table their wealth of experience in a very professional and approachable manner.
One of the primary reasons for appointing Food Strategy QLD to undertake the audit and review was their tangible independence from major suppliers and manufacturers in the catering industry. We received truly independent advice.
It is a pleasure to work with Food Strategy.
Adam Roebuck, Project Director
MercyCare Inc.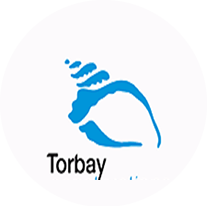 We wish to tell you how pleased we are with the Torbay Production Kitchen. It has now been operating for 2 months and we couldn't be more happy with the results.
Your design meets everything that we asked for. Your recommendations of equipment has worked extremely well. We are very pleased with the equipment specs and the way it complements each other. Our staff are full of praise for the new kitchen and conditions they are now working in.
Overall this project has been a most satisfying experience and your expert advice and professional care has seen the project run smoothly from design to the production of the first meal.
Philip Parry, Chief Executive Officer
Torbay Retirement Villages Limited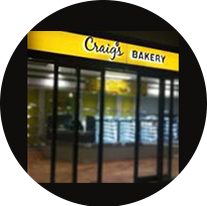 Dear Robert, on behalf of myself and Ron we would like to say a huge thank you for all the fabulous work you have done to help us successfully open our new bakery. Having your business involved in the design and all the organising of licenses etc. made my job a little less stressful knowing that your company had it all organised. I have attached some photos of the end result and it looks fabulous. We have had many of our customers say how wonderful it looks however, next time we may have to make the display cabinets a little lower for us shorties!!!! Ha ha! Thanks heaps again and we look forward to working with you again in the future.
Renee Craig
Craig's Bakery, Gladstone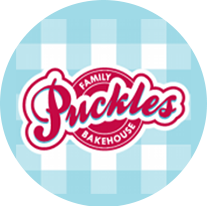 Food Strategy came recommended to us as the 'gurus' in the food retailing build space and they have not disappointed. Puckles is an entirely new brand and required a huge commitment to detail along with the ability to change and adapt as the model progressed. When you're starting up a new business there's nothing better than having an expert partner in the fitout space and Food Strategy has been this partner for Puckles. Not only were they excellent in the shop build space but they have an exhaustive list of other suppliers that we were able to leverage for everything from interior design to furniture choice. A big thanks to Rob, Chris and the Food Strategy team!
Steve Plarre, Owner
Puckles Bakehouse Franchise Group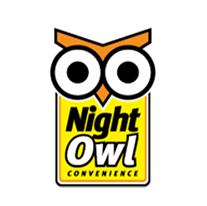 Elaine and I would like to take this opportunity to thank you and your team for your contribution in bringing this exciting project to reality. I am aware that this project presented several challenges and thanks to you many were seamlessly overcome. We are looking forward to receiving certification from Council today and opening the doors for trade within the coming days. Please call by when we are up and running as it would be our pleasure to show you around and treat you to a great NightOwl coffee.
'J&EM', Franchisee
NightOwl Convenience Stores Brisbane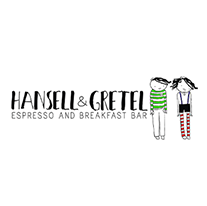 Thanks heaps for your professionalism through this process. You are a true asset to Food Strategy. Your cool calming head was a welcoming freshness …so thanks heaps for being ACE!
Steve Hansell, Chef & Owner
Hansell & Gretel, The Gypsies Wagon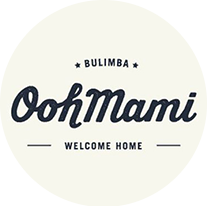 Thank you and the whole team very much for all of your help, you have been a pleasure to deal with and I hope we can work with you and the Food Strategy team again in the future.
PS: Don't be a stranger.
Mohammed K
Ooh Mami Restaurant Bulimba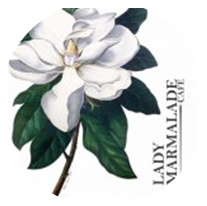 We had a vision that Food Strategy understood where others had struggled to see what we wanted to achieve. We had tried to get a solid plan in place for 2 years and were only offered problems with no solutions until we met with Food Strategy. Once they came on board, they not only understood our vision but had it drawn and all approvals in place within 4 weeks – they offered us solutions. Food Strategy have supported us every step of the way especially when we wanted a little extra hand holding and now 6 months later are still around when we need them even after they have delivered the job.
Howard and Sonja Searle
Lady Marmalade Cafe and Bar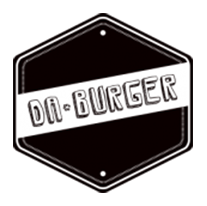 Projects like this aren't possible unless you team up with someone like Food Strategy, who have made this process very enjoyable. We're ahead of schedule, touch wood that we continue on in that vein. We're opening here in a week's time, so we'd like to see you all down here. Things that we've loved about the project,: New kitchen is fantastic, functionality is good. It's just the right size now. So we've learnt from our previous stores what we wanted to change, Food Strategy listened. They came in and just gave us what we wanted. We're really happy, we couldn't be happier.
James D'Ath
Da Burger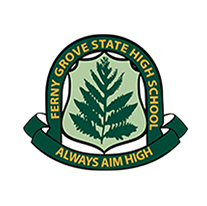 I would like to thank Food Strategy for your involvement with our recent school canteen designs and renovation. Your generous donation of more than $5,000 worth of design, drawing and consulting work enabled us to move forward with this project in a timely and professional manner. Your equipment and layout suggestions certainly allowed us to consider new possibilities for our menu and service. I am sure you will agree that our canteen is now a vastly improved facility and our 1,700+ students, as well as staff, are certainly reaping the benefits. Thank you once more for all of your assistance.
Leanne Dierens
Ferny Grove High School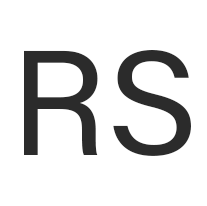 Our health inspection passed with 4 stars this morning and I'm extremely happy and surprised with the rating – especially since 3 stars is the norm upon opening for most restaurants. I'd like to give a big thank you to everyone at Food Strategy who worked on my project and can't wait to open tomorrow… as long as I have time to cook tonight!
Rachel Schuster
Mrs Schu's Kitchen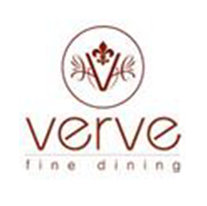 Thanks for everything mate. I couldn't be happier with the kitchen you did for me. It is perfect and if you need any reference please just give anyone my number.
Chad Lemming, Chef
Verve Fine Dining Gold Coast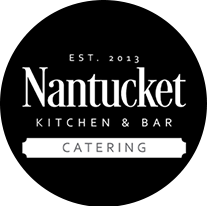 So after ONE meeting……..what can I say!!!!
Nicola you have bloody nailed it.
LOVE LOVE LOVE!
Kim Peabody
Nantucket Kitchen & Bar - NKB Group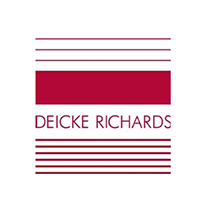 We are most impressed by the Food Strategy team's knowledge and documentation.
'SG', Architect
Deicke Richards Architects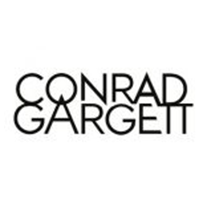 I would like to commend your team for prompt and accurate documentation for the International United Nations project at Africa Hall (UNECA headquarters / Ethiopia).
It is a pleasure working with the team who are Revit proficient, action requests promptly and capture all instructions in one go.
'LP', Senior Associate
Conrad Gargett Architects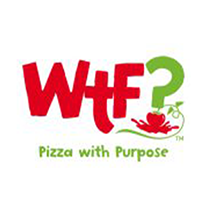 Ben was brilliant to deal with and the rest of the Food Strategy team were excellent in taking our inexperienced team through the maze of technical and regulatory red tape. The outcome has been great and we feel they are a team we can work with for many years.
Tim McGary
The McGary Group & WtF? Pizza Noosa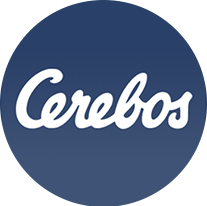 I just wanted to jot down a little note to say how wonderful Keia is. Never in my career have I met someone so passionate about what he does. Richard and myself are so impressed with Keia's enthusiasm and dedication for his work, his very professional work ethic and his can do attitude.
His work carried out today is not only impressive but we have had multiple people comment on-site the absolute professionalism he has shown. He is a wonderful asset to Food Strategy and we wanted to let you know that he is exceptional.
Adam Moore, Corporate Executive Chef
Cerebos Australia Limited, International Judge, Public Figure