Nobody can resist the smell of fresh bread baking in the oven, or the sight of delicious-looking cakes and pastries on the counter. Even when you're on a diet, you can't help but sneak a look.
Guide to Opening Your Own Bakery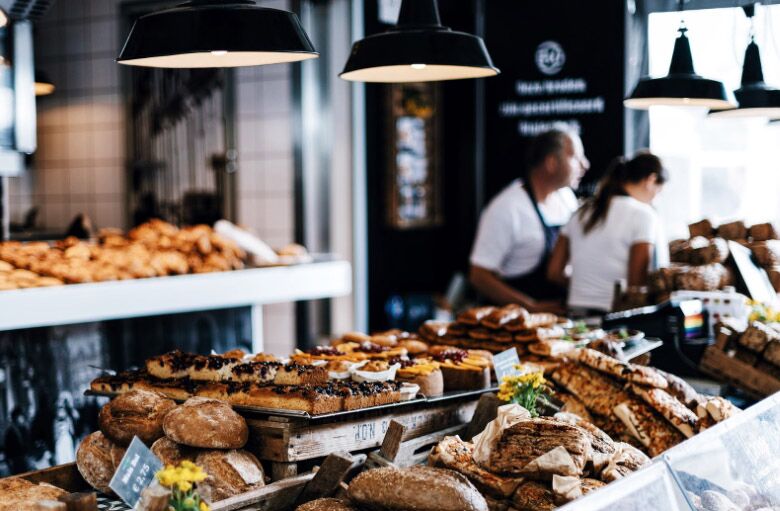 Nobody can resist the smell of fresh bread baking in the oven, or the sight of delicious-looking cakes and pastries on the counter. Even when you're on a diet, you can't help but sneak a look. This is why bakeries are timeless. People are always drawn to them.
If you're looking to open a bakery, the first thing you need to know is that it's not always like what you see on TV. There's a lot that goes into opening a bakery that requires more than sheer talent. Talent will fuel your business but proper planning will jumpstart it.
Just like any business, opening a bakery is a serious investment. To get you off to the right start, here are the ingredients to starting a successful bakery.
Your high level checklist:
Plan and budget

Engage a foodservice professional.

Register the business.

Research and secure finance options.

Secure a site and lease.

Obtain detailed bakery designs.

Lodge council applications and licences.

Compare and appoint a trusted shopfitter.

Procure commercial food equipment.

Advertise and interview employees.

Research and open accounts with ingredient and product suppliers.

Begin marketing the upcoming grand opening.

Celebrate the opening of your new business.
Planning is key
In any business, having a well-thought out plan is important. It puts your dreams to perspective and keeps your expectations in check.
Start by identifying the kind of bakery you want to open. Will it be the traditional kind, with daily baked breads or will it have more cakes and pastries? Are you going to do a sit-down type of bakery / cafe where you have spaces for customers to enjoy your baked goods and coffee? The possibilities are endless so you want to be more specific in terms of the kind of business you intend to open as this will impact your budget, fitout and leasing options.
What do you aim to achieve? Before you start sourcing for suppliers, contractors and a rental space, you should identify your business goals. To whom do you intend to sell your goods? Do you want to cater to foodies who like putting up everything they eat on Instagram? Or do you want to supply baked goods to schools? Maybe you are looking to offer dessert catering for special events or you want to be a simple hot bread shop open for everyone who wants to enjoy freshly made bread in the morning. Identify your market because everything – budget, equipment, rental space and the kind of products you will make – will depend on this.
Assess your budget
Here's the reality: a bakery is a costly venture.
Determine your startup cost – this is the amount you will need to procure equipment, tools, raw materials, design, council approvals and obtain rental space for your business. Understand that your business may not make profit as soon as it opens. Figure out when you will break even and the funds that you need to sustain your bakery until you get to that level.
Having a good grasp of your financials early into the business will also help you make critical decisions about the rest of the steps. It helps you reach to a compromise on important matters related to branding, the kind of equipment you will procure and the rental space that you can afford to pay.
Apply for the necessary permits
Many business owners tend to forego business registration until they are ready to open. It is actually wiser to go through the process of business registration and registration for Goods and Services Tax early on – yes, even before you start construction. Doing so keeps your books clean from the start and makes you eligible for tax refunds for expenses you incur from this point onwards.
Council approvals for building, plumbing and health are mandatory as well as a food operators licence. These can be a bit tricky so seek professional advice from experts who know how to cut through the red tape. This will save you time and money in the long run.
Do note that even if you're baking in a home kitchen, you may still be required to obtain the necessary council approvals and safety permits as they apply in your area. Always check with your local bureau or consult with a foodservice professional before you open.
Look for space
If you're planning on operating your bakery from your home kitchen, you will probably have this element figured out. It is still advisable, however, to consider building a commercial kitchen setup even when you're working from home.
The size of your rental space depends on the type of bakery you intend to open. Naturally, a bakery with a sit-down cafe attached requires more space than a counter-type one where customers come in, buy their bread and leave. There's also the kitchen-only type where you take in orders and fulfill them from a commercial space.
When it comes to space, location is everything. If you want to attract customers, you should go where customers frequent. Not necessarily catering to foot traffic? Select a location that's more convenient for you – i.e. one that may be closer to home or at least closer to suppliers in case you run out of ingredients and you need to go out and stock up. The location depends on your business goals and the type of bakery you're running.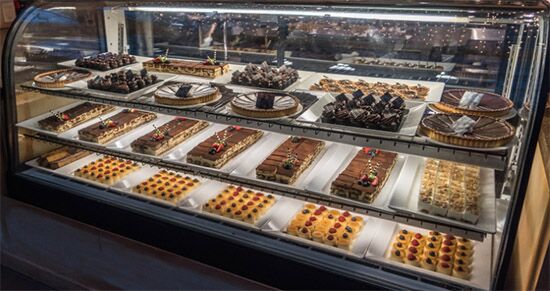 It's also a good idea to plan with expansion in mind when you look for store space. You want to have a bit more room to grow eventually, so look for spaces that you can scale up so you don't need to move somewhere else when your business starts to kick off.
Shop for equipment
A commercial bakery requires more sophisticated equipment than a home oven, a mixer and a few baking pans, especially if you intend to produce baked items by bulk. A substantial amount of your startup capital will go into sourcing the right type of equipment. Prepare a shopping list of everything you require – from baking ovens and bread slicers to fork mixers and sheeters. The kind of equipment you acquire depends on the type of baked goods you are producing. You probably need a fondant sheeter, for example, if you're making custom cakes. Your bakery may also require glass display solutions, fridge, toasters, and even a coffeemaker or blender if you want to cater to customers coming in for a quick coffee run.
While it's ideal to get brand new equipment for your bakery, you can also consider gently-used equipment or rent-to-buy equipment schemes to help keep the cost down. It's really up to you and how much you are willing to spend at first.
Get help
You can't possibly do everything on your own. While you can rely on your talent and hardwork for the food production process itself, you need people to help you run your business smoothly. Plan for hiring staff depending on the type of bakery you intend to open. Some small shop owners usually start off with a staff composed of themselves and maybe a family member or two. You may need more as your business grows.
You can also choose to outsource other parts of business administration such as bookkeeping. This takes your mind off the nitty gritty process of keeping your books clean so you can focus more on growing your bakery. You also need people to help you market your business. This could be as simple as having your friends do word-of-mouth advertising, promoting your baked goods to everyone they know or something a bit more sophisticated such as hiring a PR agency to run an ad campaign.
Plan the cost of your goods
Remember that a lot goes into getting that bread from your kitchen counter to your customer's hands. Always put the entire food production process into consideration when determining the retail price points of your baked goods. For a lot of small bakers, the retail price is usually based on the time it takes to make the product and the cost of supplies. Make sure to factor in other elements such as cleanup, packaging, branding and advertising.
Cost of supplies in bulk is readily available through local suppliers. Don't hesitate to ask for costings on ingredients that you will most likely order. They will be more than happy to help you out because you're a potential client for them. If you're having a hard time with the maths, hire someone to help you out.
A few more things…
Here are a few more tips that bakers should keep in mind:
Experience matters. Opening and running a bakery is challenging. It's always a good idea to have a bit of background in business operations so you can stay on top of your venture. Many well-known bakers also suggest that if you want to start a bakery, work in a bakery first so you know what goes into running the business.

Always make a copy of all your recipes and keep them in a safe place. They are one of your most important assets.

Strive to be original. In a city where you're not the only bakery in the area, it's important to identify your unique selling proposition. What makes your goods stand out from the rest of them? Do you have value-added services that are unlike your competition? If you're just like everyone else, work hard to be the best in what you can do. Be the only baker who can provide the town with the kind of treats that you make.

Market your product. Even when you don't intend to take orders online, an online presence can help you market your product. Get on social media, leverage on word-of-mouth advertising, get your friends and family to market your bakery. Be seen.

Customer experience matters. Make it easy for your target consumers to find you and enjoy your products. Ask for feedback and improve your business based on their comments.

Variety is also important. Innovate so you don't get stuck with creating just one type of baked good. Give your customers something new to discover every so often.
The right kind of help to get you started
Eager to get started on your new venture? Plan ahead and get your list of questions ready when you interview foodservice designers.
Discuss your vision with our design consultants today and let's get to work on turning your dream bakery into a reality. Food Strategy can help you, from designing your front and back of house, to obtaining council permits and approvals, and sourcing equipment to bake up your vision. Send us a message to enquire.