In 2055, Australia's ageing population will hit 39.7 million. Savvy entrepreneurs are preparing for the ageing boom. Are you? Enlightened owners of nursing homes know that caring for the elderly does not stop at providing shelter or medical assistance.
5 Tips to Open Your Nursing Home Kitchen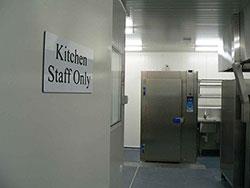 In 2055, Australia's ageing population will hit 39.7 million. Savvy entrepreneurs are preparing for the ageing boom. Are you? Enlightened owners of nursing homes know that caring for the elderly does not stop at providing shelter or medical assistance. The upcoming ageing population is more sophisticated than previous generations. These people come from diverse backgrounds, and they need more than the bare essentials to enjoy a good quality of life after retirement. If you want your aged care facility to succeed, you need to give them food that appeals to an
appetite for a longer life
. You need excellent chefs and cooks – and a well-designed and equipped kitchen. You're in luck. Here are some tips from Food Strategy to help you create an efficient and safe commercial kitchen.
Tip #1 Make sure your nursing home kitchen is HACCP compliant.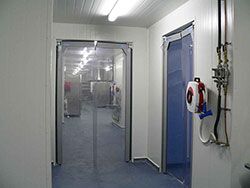 HACCP stands for Hazard Analysis Critical Control Point. Kitchens that meet HACCP requirements minimize the risk of food contamination. To meet the requirements of HACCP, you must identify food safety hazards and control points in your kitchen and create a plan to avoid contamination. Hazards during food manufacture should also be managed to avoid hitting critical limits. Control points and critical limits must be monitored and recorded. Keep verifiable and accurate records of your HACCP plans. More information is available at
HACCP Australia
. They offer online courses to food handlers and food safety supervisors.
Tip #2 Create an efficient workflow for your commercial kitchen.
Save time and serve food quickly to residents by designing an efficient kitchen workflow. Nursing home kitchens are operated by kitchen staff who do various tasks as they move to different areas of the kitchen. Often the staff can include volunteers or unskilled labour. Somebody handles deliveries while another puts ingredients in storage. Somebody preps food while another one starts cooking. Someone has to do the cleaning. These people can do their tasks more easily, safely and efficiently in a well-designed commercial kitchen. On the other hand, accidents happen frequently and work takes a longer time for them in a poorly designed kitchen. Efficiency is paramount in creating a kitchen workflow. Why make kitchen staff do two actions to accomplish two tasks when these can be done simultaneously? Why build the storage area far from the prepping area when this will make things more difficult? Put a lot of thought in your kitchen layout. Arrange areas for storage, prepping, cooking, serving, washing and waste disposal carefully to help the kitchen staff do their tasks efficiently.
Tip #3 Aged care facilities should have ample storage space.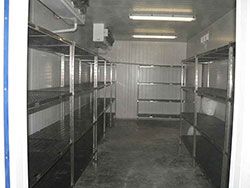 Minimalism is not for nursing home kitchens. If there's space, use it. Experienced foodservice designers know how to maximise space to create more storage space. Aged care facilities can house up to 100 residents. Imagine how much food nursing home kitchens need to produce to feed them every day. Commercial kitchens don't just need one big room for storage space, either. There should be a storage area for dry goods, a storage area for refrigerated food and another storage area for frozen food. Food contamination should be avoided at all costs. The only thing worse than a hundred aged care residents grumbling as they starved is a hundred residents suffering from food poisoning.
Tip #4 Catering equipment should be well suited to the workload of the kitchen.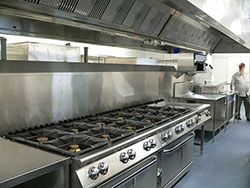 Commercial kitchen equipment is an investment, so choose wisely. It's better to spend a lot of cash on electric ranges and ovens that will last for years rather than buy cheap equipment that'll drain your money due to repairs. Unlike restaurants, aged care facilities know in advance what type of food they will serve, so nursing homes will greatly benefit from programmable cooking equipment, such as computer-controlled fryers, ovens and vario cookers. Nursing home kitchens run by a few people greatly benefit from combi ovens because this equipment lowers operating costs while producing the volume of products in demand. A suitably sized warewasher will clean dirty dishes quickly, so the kitchen won't run out of clean plates. Multifunctional equipment will help you save space, energy and labour costs. However, not all nursing homes are the same, so it's best to consult professionals who can specify the right equipment for your kitchen without ruining your budget.
Tip #5 Nursing home kitchens should be flexible.
There was a time when aged care facilities served only dishes commonly eaten by Australians. Times have changed. Nursing homes now serve dishes from countries all over the world to cater to a multicultural ageing population. Residents can choose from a menu that includes pesto, pad thai and food from other cultures – including their own. What a relief for elderly people who long to taste food from their native country! To create a flexible kitchen for your aged care facility, you need to consider several factors. Some of these are the menu, number of residents, available space, electrical wiring, drainage points and regulation compliance. You can visit government offices or search the Internet for information pertinent to your kitchen project. However, it's best to hire industry professionals who have years of experience in handling foodservice projects. Do you need help for your kitchen project?
Consult Food Strategy's foodservice designers
to find out the best layout and catering equipment for your nursing home kitchen. We handle council applications aside from managing projects on-site. If you have financial problems, we will provide solutions to bring your vision to life.