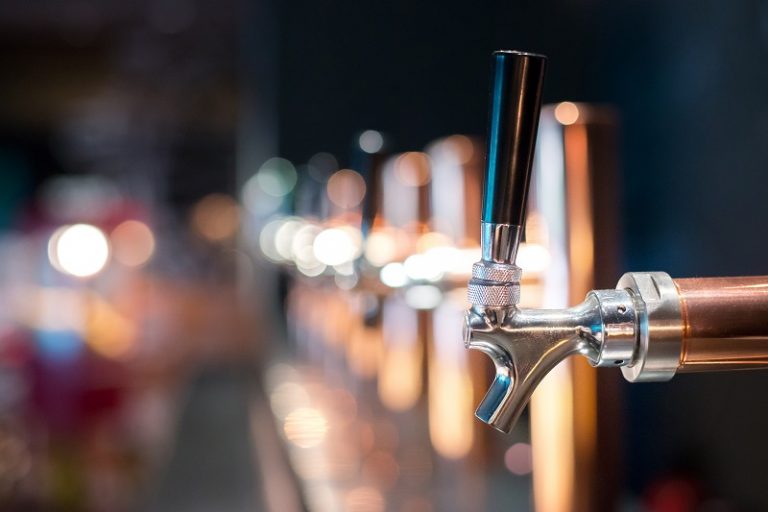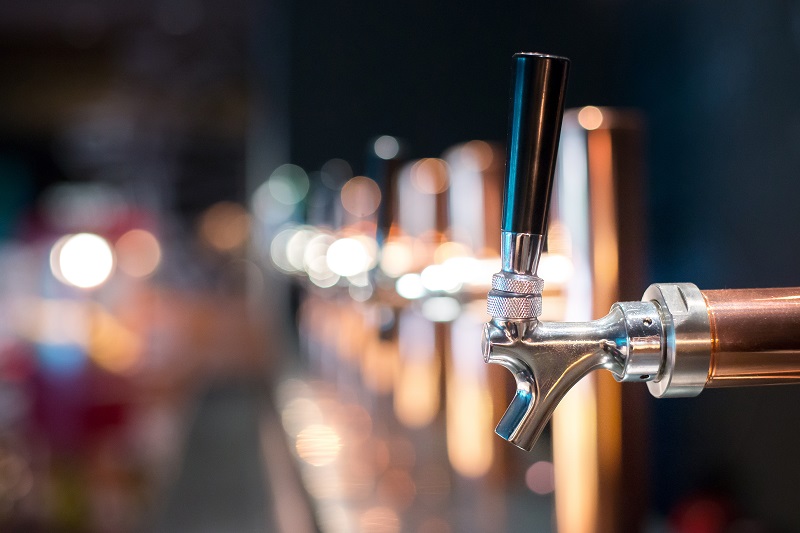 The demand for high-quality beer is rising thanks to the popularity of craft beer and brewpubs. It's crucial that you keep beer line, tap and glass bacteria at bay so you don't leave an unpleasant or stale taste in the mouths of your patrons with their first sip of beer. Don't get complacent about bacteria and risk return patronage!
3 places bacteria might be hiding in bars
It's important to regularly clean beer lines to avoid build-ups of bacteria, yeast and mould which will impact the quality of beer served to customers.
Ice machines are one of the most common environments for bacteria and mould to grow, especially when cleaning and maintenance are not up to scratch.
Customers can tell by the way their beer looks in the glass whether a bar has served their drink in dirty glassware. Small bubbles that attach to the side of your glass are a clear indicator that the glass you're drinking from is dirty. Serving contaminated drinks puts customers' health at risk and can cause illness which will negatively influence your public image, reputation and sales.
Commercial equipment and bacteria
Beer line systems require regular cleaning and sanitation. Beer lines should be cleaned weekly or between every new keg to improve hygiene and boost the quality of beer produced. When cleaning the beer line it is best practice to do so when the bar is closed as it safer for both customers and staff. Beer lines can be cleaned by staff or by a professional that specialises in beer line cleaning.
Efficient glass cleaning facilities, such as a commercial glasswasher, are just as important as regularly cleaning your beer lines. Dirty glassware is a common mistake made by commercial bars. Glasswashers ensure a high level a cleanliness and keep that beer tasting fresh and as it was intended! You'll want to also consider speed when choosing appropriate glass cleaning equipment, as this ensures you can keep up to service.
It's one thing to have clean glassware, it's another to then drop contaminated ice into the glass before handing it to a customer. Due to busy schedules and everyday operations, some bars neglect to clean and maintain their ice machines regularly and effectively. Get sound hospitality advice when choosing an ice machine and invest in training your staff on proper ice handling, and ice machine operation, cleaning and maintenance checks.
Bacteria-limiting foodservice design
When it comes to designing a bar, it's critical to consider the best way to reduce contaminants within the food and drink space. The design layout and final material selections go a long way towards ensuring efficient cleaning and long term durability of the bar.
The countertop of a bar gets a lot of use and will wear over time, depending on the material selected during the original design process. Any product can become more porous over time, trapping potential contamination within its surface and encouraging bacterial or fungal growth if unable to be cleaned properly. The same issue can also be found in the selection of your wall, floor, coving and support materials.
It is best to ensure that bar finishes are smooth, impervious and durable. These qualities can be found in products such as stainless steel, polished and sealed concrete or engineered stone varieties, and various sheeting products that are easily cleaned, impact-resistant and water tolerant. Selected solid surface products are even being developed with antimicrobial inclusions which actively kill bacteria. In addition to this, accurate designs and shopfitting components ensure that no gaps or similar are present for bacteria to hide in.
When it comes to the layout, it is also critical to ensure hand washing facilities are available within an appropriate distance of the preparation area for ease of staff cleanliness as they go about their daily/nightly duties.
For in-depth foodservice knowledge and expert hospitality advice for your bar and kitchen design, contact our Food Strategy team.